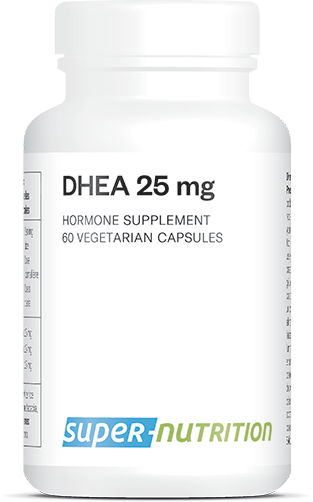 DHEA 25 mg
60 vegetarian capsules
is available
DHEA hormone of youth supplement 25mg
Essential component for most physiological functions.
Precursor of the sex hormones testosterone, oestrogen and progesterone.
Potential anti-ageing and anti-obesity effects.
Certificate of Analysis
Daily serving: 1 capsules
Number of servings per bottle: 60
Quantity per serving
DHEA
25 mg
Other ingredients: Acacia gum, rice flour.
Adults. Take one vegetarian capsule every day with food, or as recommended.
Also available at Super-Nutrition: